Routine servicing

Routine servicing is essential to make sure your system is working well and complying with Environment Agency discharge legislation.
We are accredited service engineers for Premier Tech Aqua (Conder) Products and Kingspan Environmental Service.
Trusted by the industry specialists, our engineers are efficient, knowledgeable and courteous and carry out their work to the highest standard.
Breakdowns & repairs
We offer a breakdown callout service for new customers as well as our our regular service customers.
Spares for most makes of systems are carried on our service vehicles and special items can be ordered for delivery, usually within a few days.
---
Domestic properties

Most single home treatment plants and pump stations will require one service (plus a de-sludge for treatment plants) per year.
We offer a reminder service to ensure that your unit is regularly maintained according to manufacturers recommendations.
Please contact us for prices for systems that serve housing developments with more than one property.
---
Factories, schools & caravan parks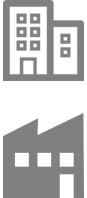 For larger units that treat a large number of homes, schools, industrial estates or factories, etc, we can specify a suitable service and de-sludge regime that enables effective treatment but also avoids wasted effort and money.
We will organise the whole service for you from booking dates, tankers & emptying and arranging access.
Please contact us for details & prices.
---
Whatever your system, we can cover it
A full maintenance and breakdown service for all treatment & pumping systems including:
Klargester
Conder
Biotec
Entec
Clearwater
Flygt
KSB
Titan
BioPlus
Mantair APCO
Waterwise
WPL
Allerton
TT Pumps
---
BOOK NOW!
Phone today to book a service visit 01529 469410
Please always remember that you are legally responsible for the quality of discharged water from your property. The Environment Agency require that all sewage treatment units must be serviced regularly.